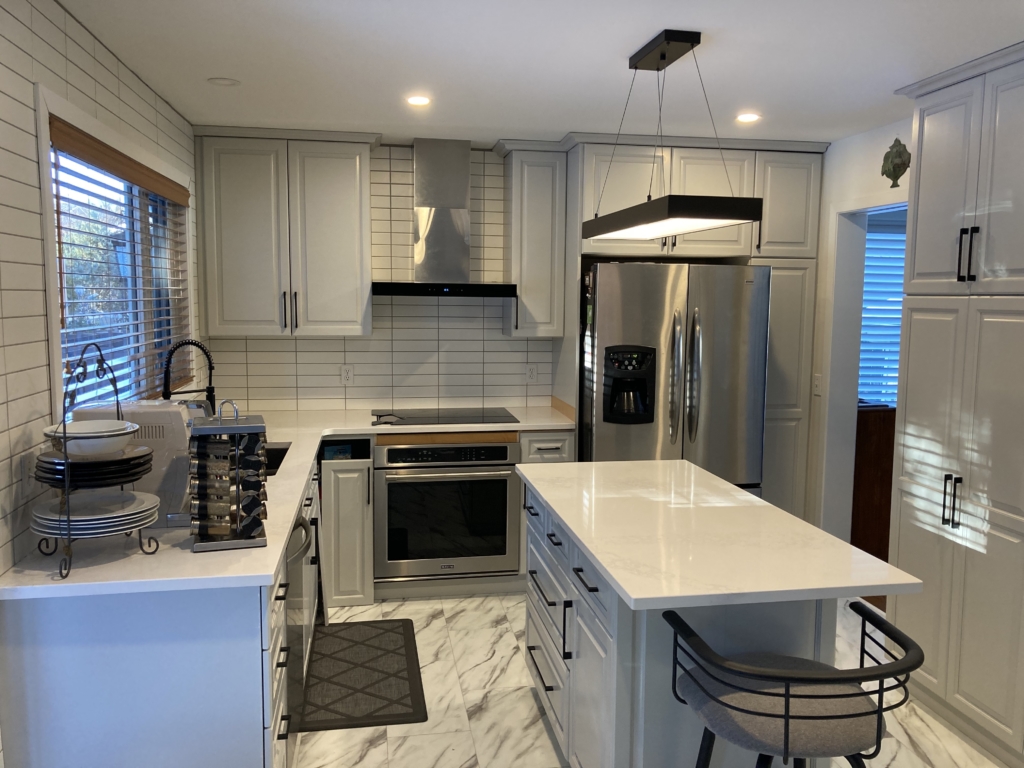 Give Your Cabinets A New Look
What a change a few coats of bonding primer and alkyd based paint can make on your cabinets.  We will gladly take your old oak, cabinets and brighten them up!
This is all done through our process of throughly cleaning each cabinet face, followed by sanding all of the areas to ensure the finish lasts for years to come!
Spindles Are Our Specialty!
Our spindle painting services will have you jumping for joy. With a combination of the right preparation, primers and coatings, we will make sure your spindles will last  for many years to come.
We offer a wide selection of paint options. This includes Sherwin Williams, Dulux and Benjamin Moore to find the perfect product for your needs. We also offer a great selection of environmentally friendly  and low odour products to keep you and your family safe.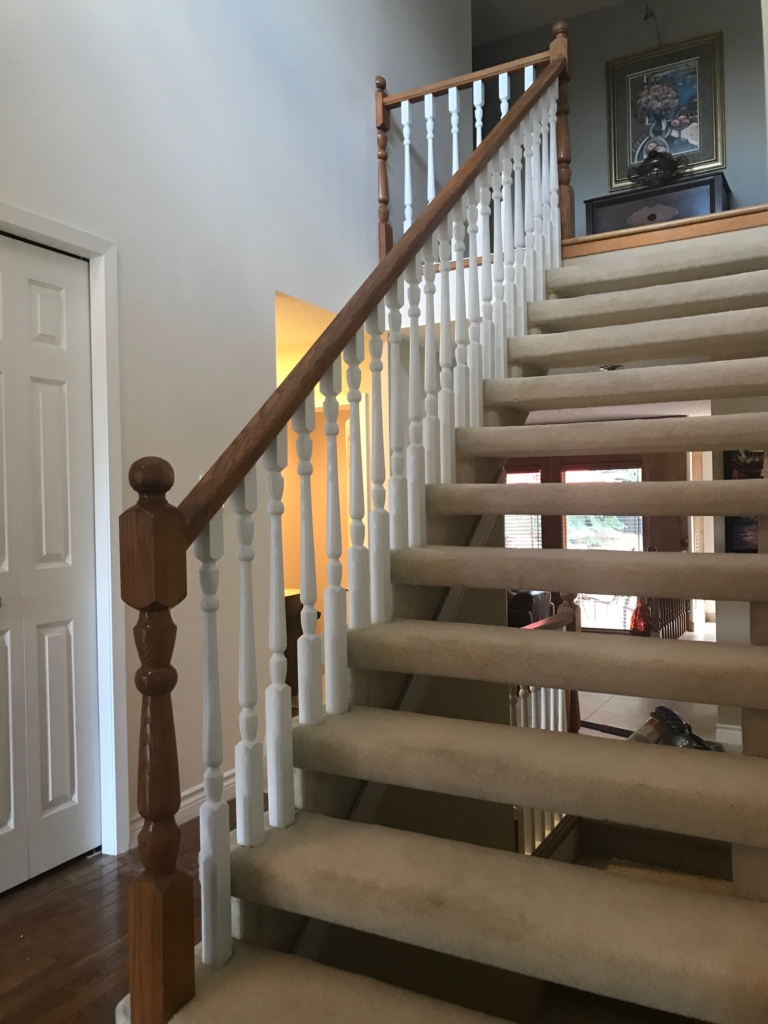 Before
After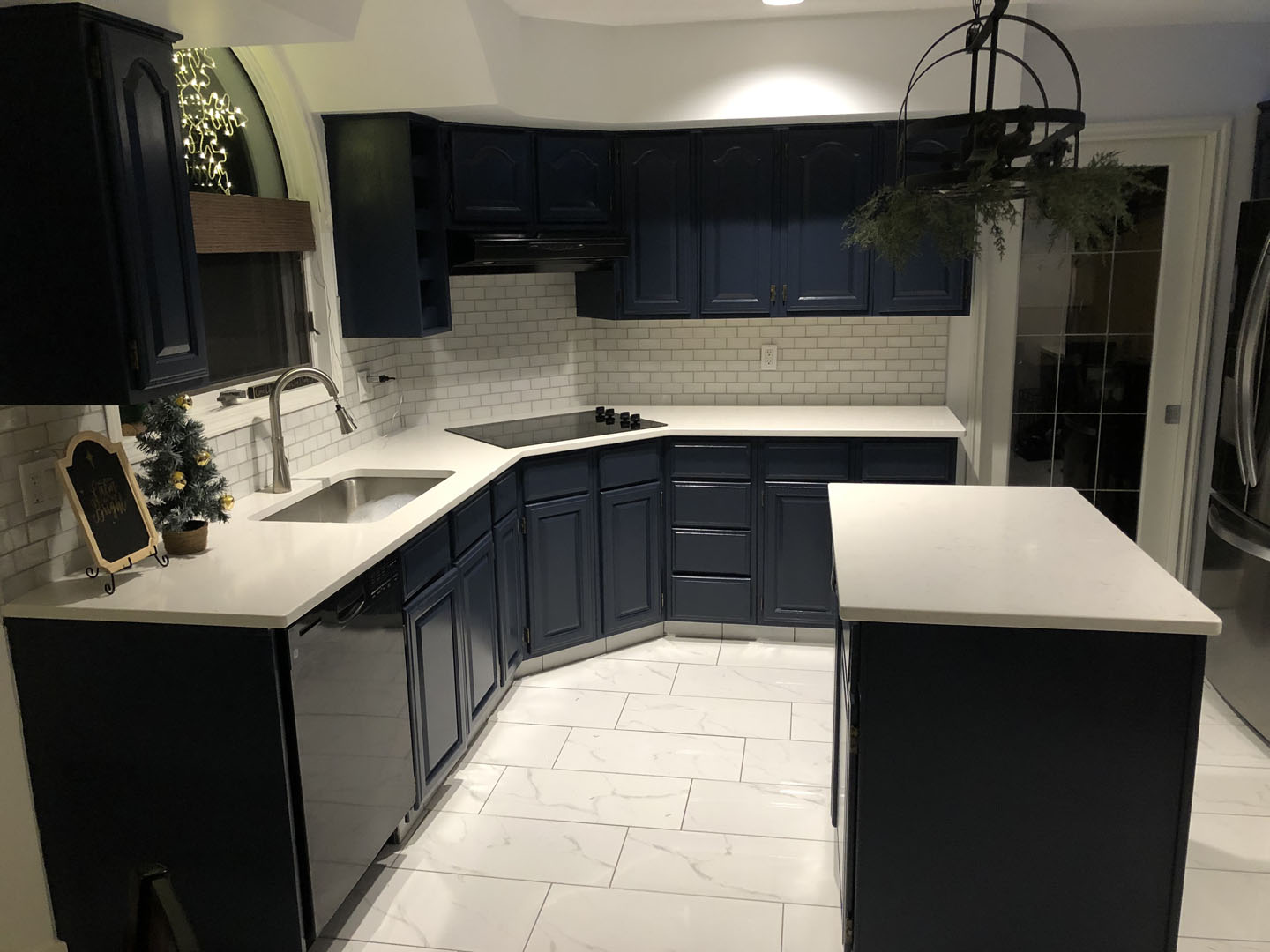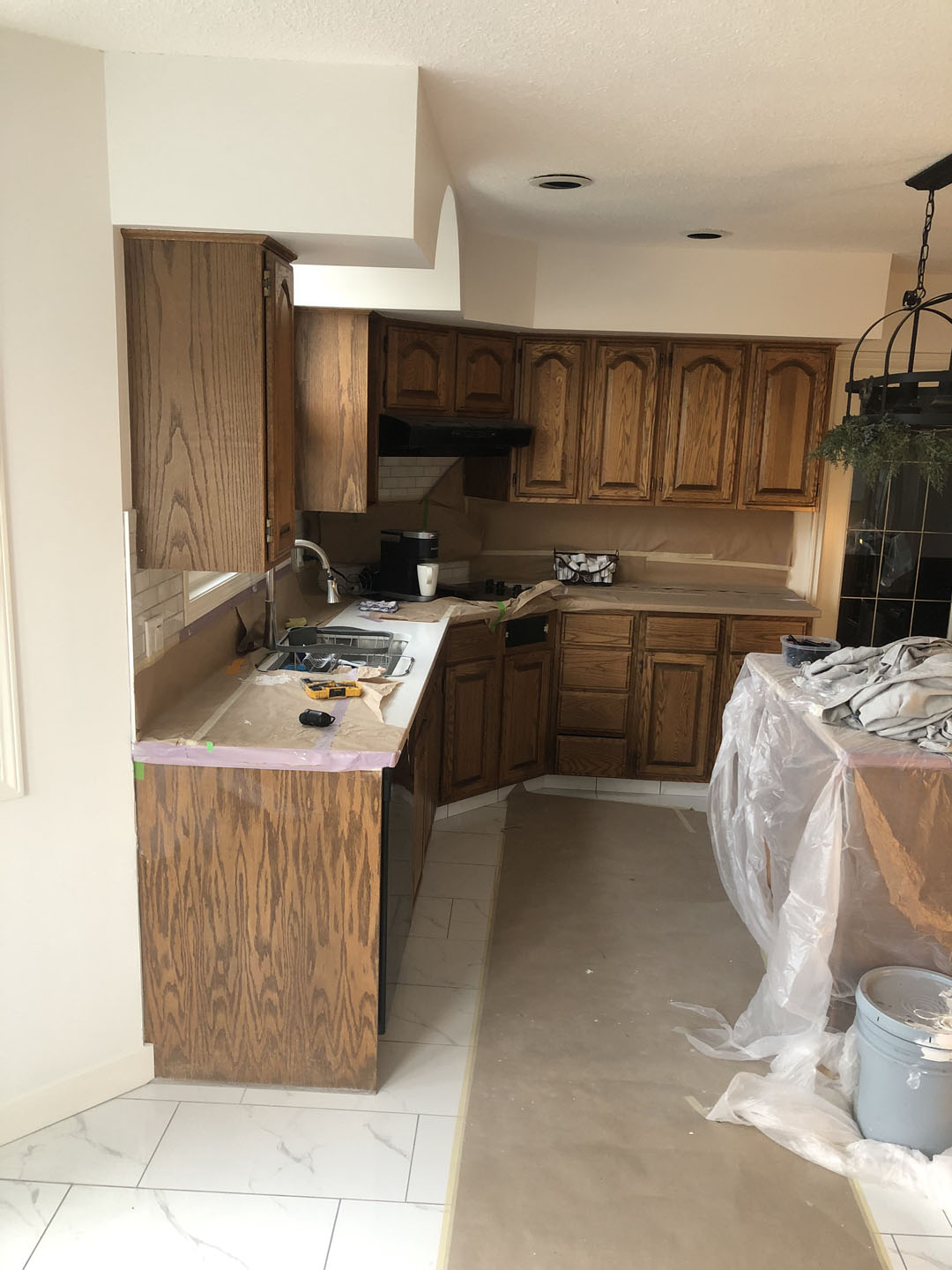 Before
After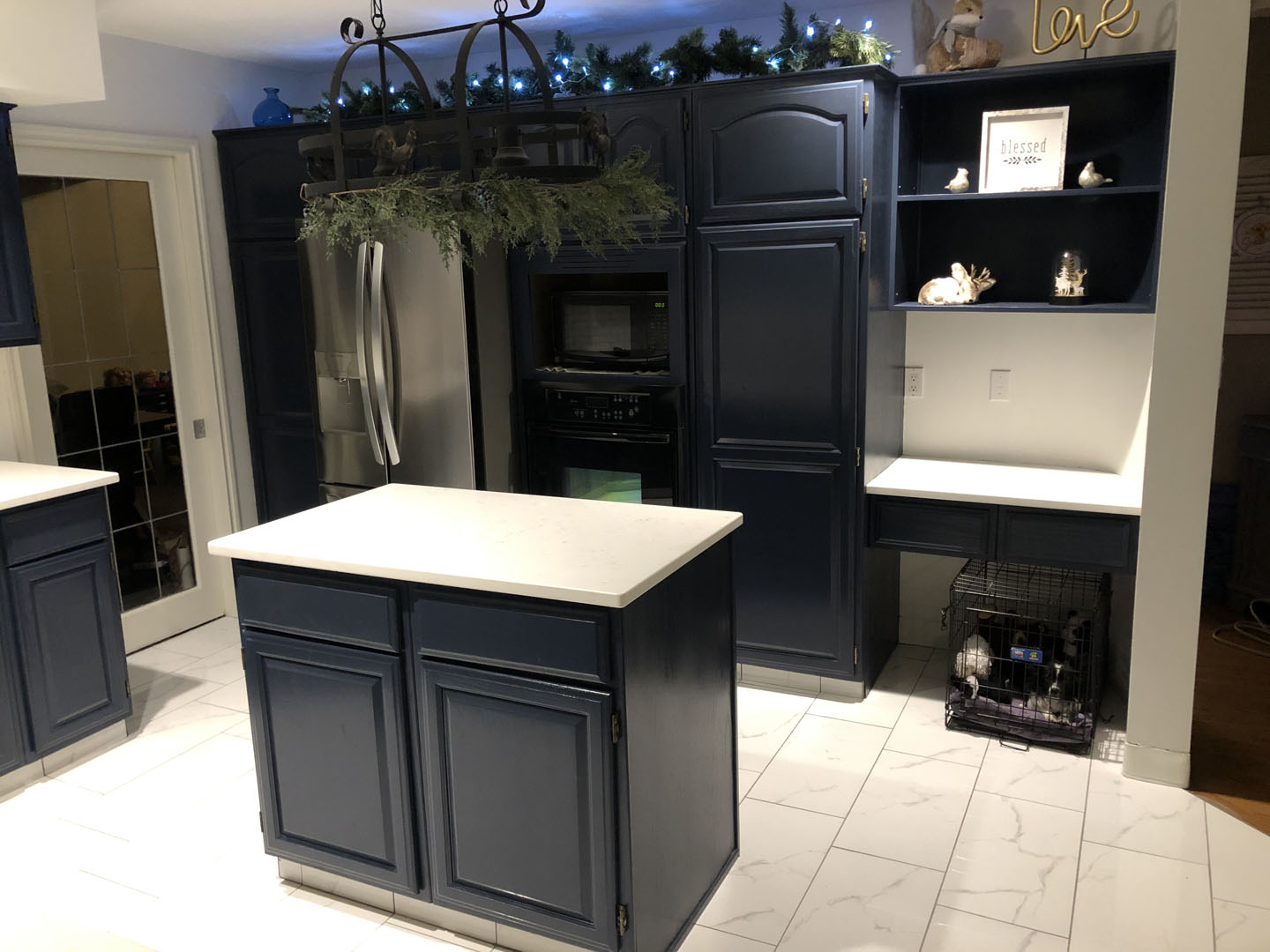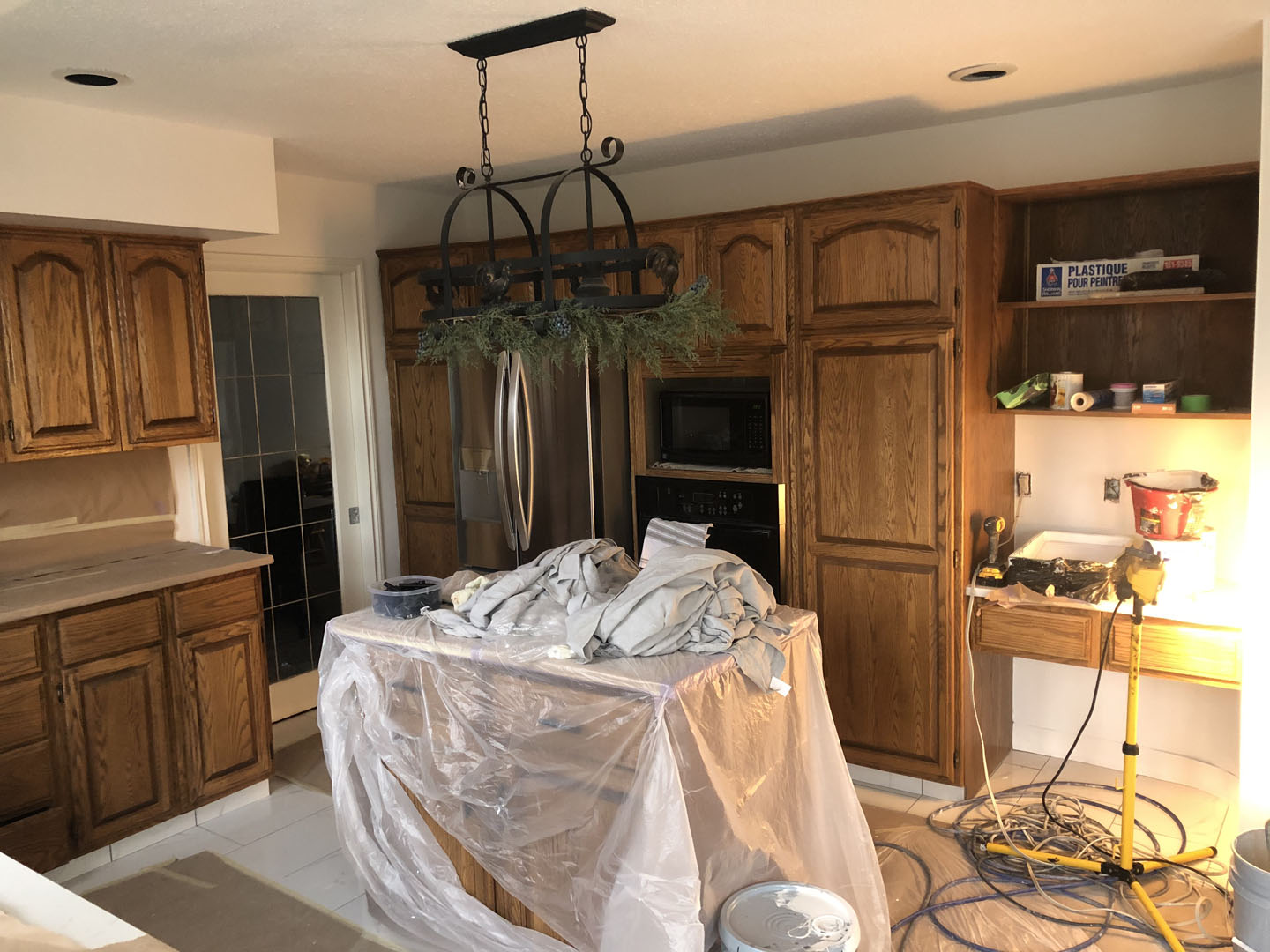 Before
After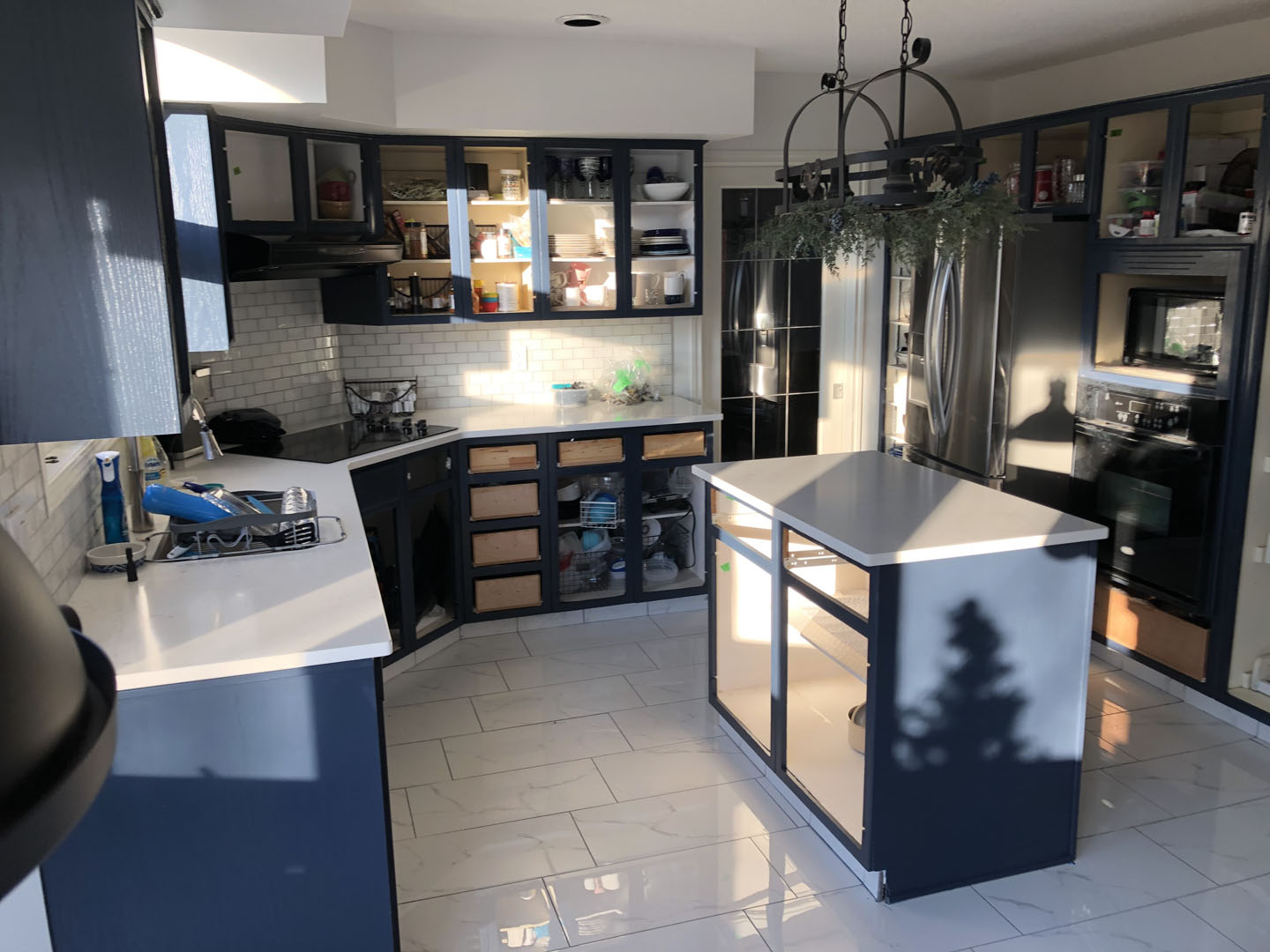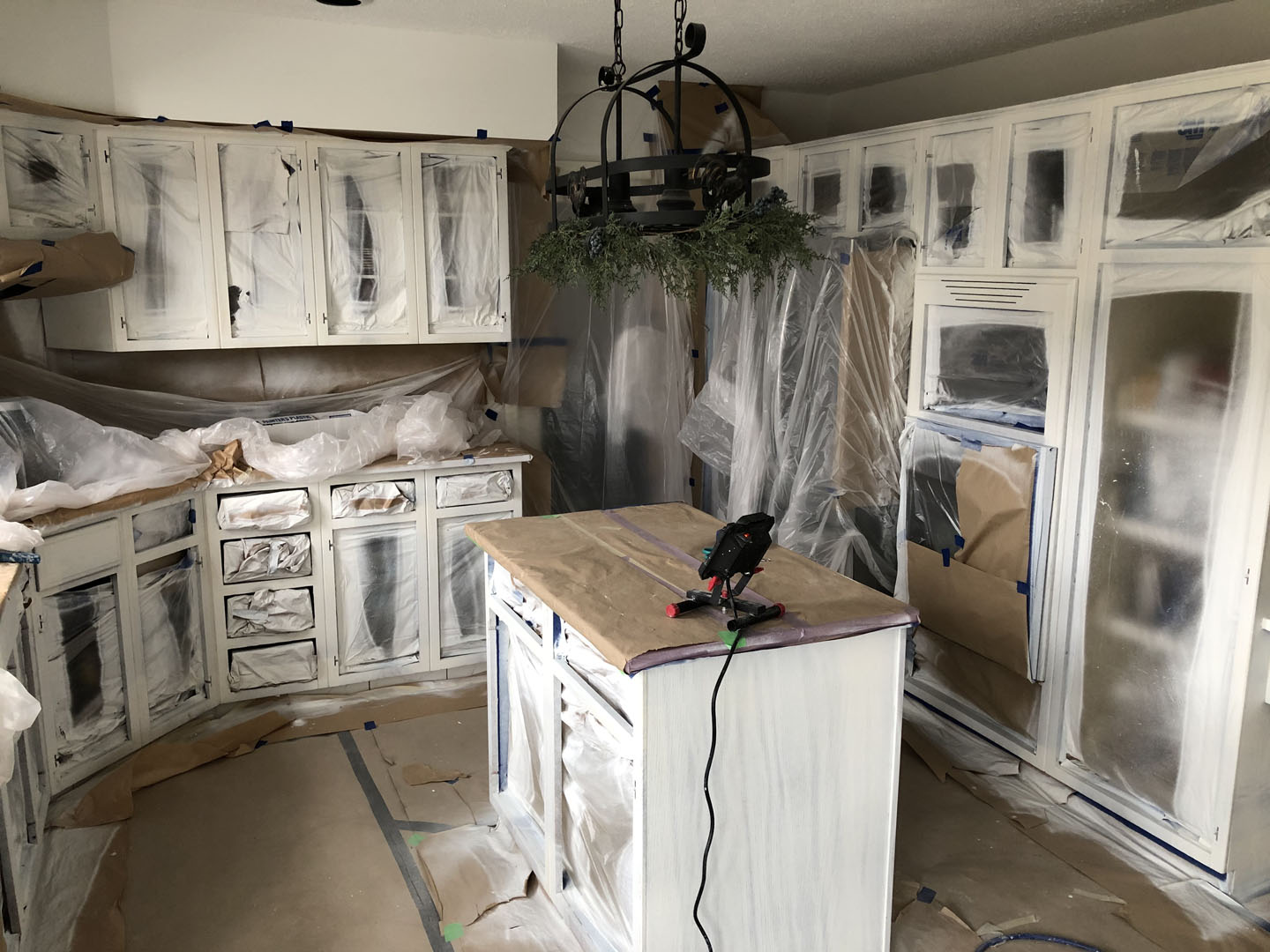 Before
After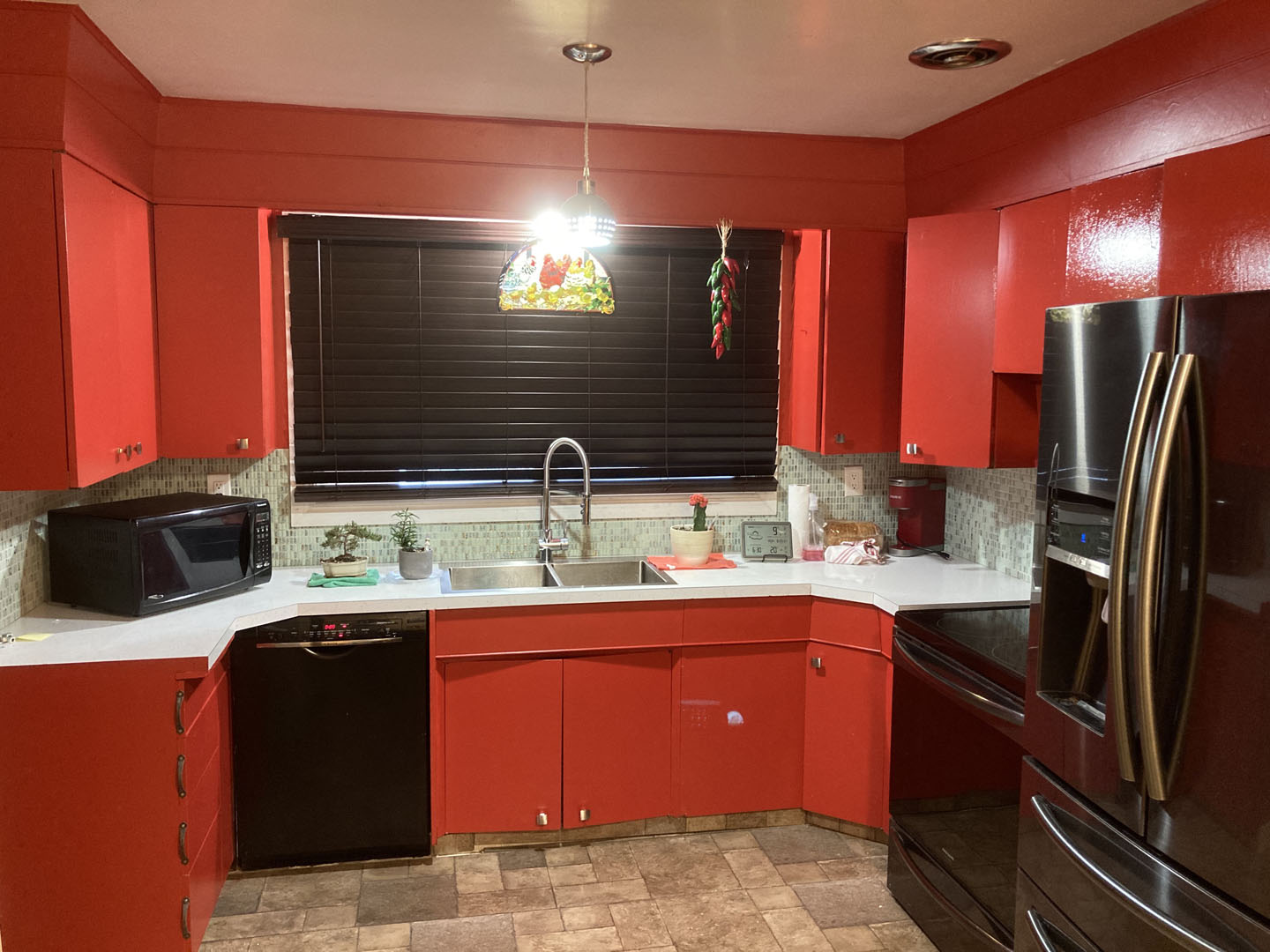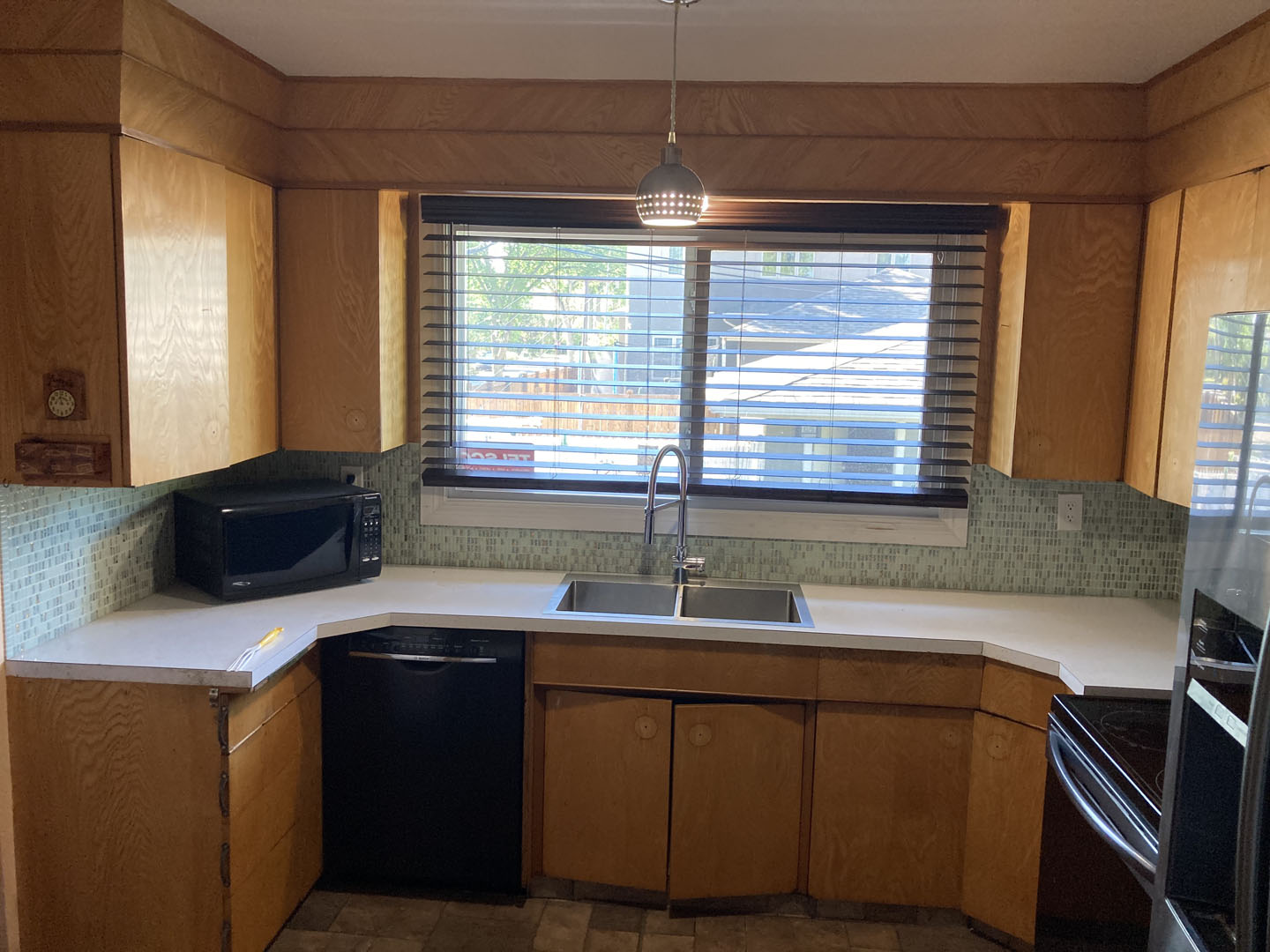 J & B recently repainted the full interior of our condo in Edmonton. Jon was very professional, and we are very happy with the quality of his work! He matched the paint colours perfectly to the new flooring. He is very patient and accommodating, as we dinged the walls in 3 places when he was almost finished and he fixed them perfectly! Definitely would would use them again and would highly recommend them to anyone who is hiring a contractor.
Susie
Jonathan was amazing. Very personable and provided prompt service for simple drywall and painting repair. Would definitely use again.
Guy
We had the stairwell in our home painted which I didn't want to tackle myself due to the height and so we got in touch with Jon and he did a great job. The price was reasonable and the quality was top notch. He was punctual, efficient with the task and pleasant to deal with. We couldn't have asked for much more and would reach out to Jon again if we were needing help with another paint job.
Logan